By using a pair of ballet shoes while courageously covering her hair, Engy el-Shazly, 30, has defied her country's social stereotypes and joined an art that is barely trodden upon by the veiled.
El-Shazly is Egypt's first veiled ballerina and she believes that "there is nothing wrong with that".
"Ballet has always been my dream," said the young ballerina el-Shazly. "I started dreaming about it when I was 10 years old, but I thought that at that age I could not learn ballet because usually people learn ballet at the age of four," she told BECAUSE.
However, el-Shazly remained inspired by her dream and began frequenting the Cairo Opera House to watch ballet shows. "And at the age of 27, I found a studio that is teaching ballet for adult beginners and that is from where I began my ballet career."
After practicing for several months, el-Shazly took part in two performances: corps de ballet in Cinderella and the Waltz of the Hours on the stage of the Russian Cultural Center in 2016.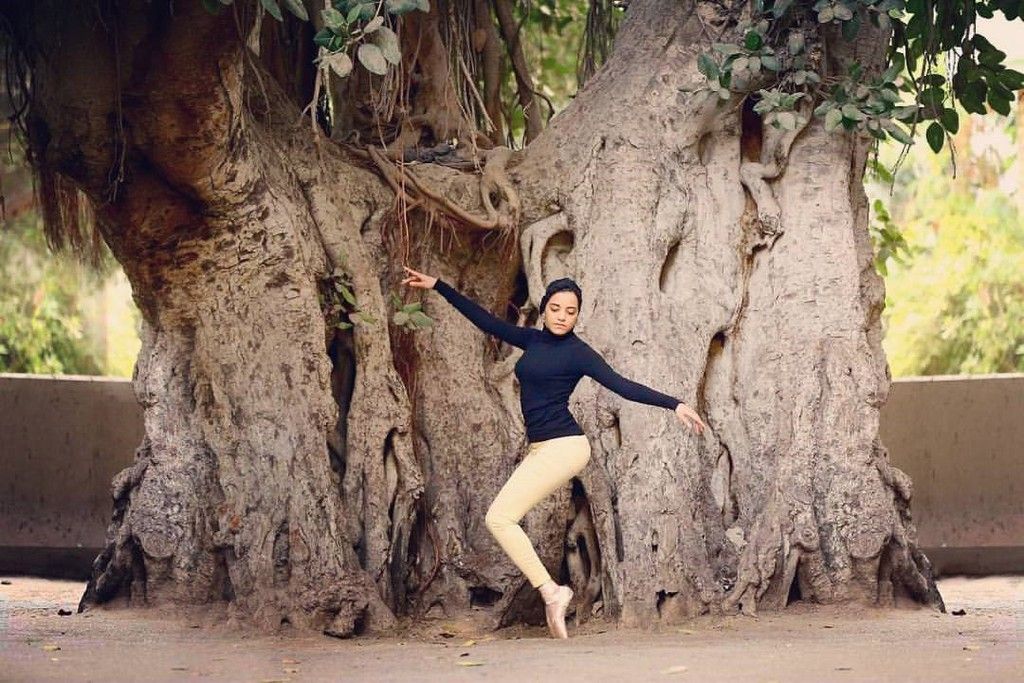 El-Shazly has not changed any ballet customs, but she is finding her own rhythm in its dance by wearing long sleeves and covering her hair. "Hair is not important in ballet, especially on stage. Some dresses in ballet are long and not all of them are tutu. So, I wear a long dress with long sleeves," she explained.
El-Shazly has received support from her family members and her close friends. However, her challenge remains society and its view of what is and what isn't appropriate. "The challenge is that I am in a society that does not support what I am doing. So, I usually receive negative comments on my videos and photos. Nonetheless, there are still positive ones," she added.
For now, el-Shazly wants to improve her skills in ballet. "After years of experience, I may open a ballet school, but not just for hijabis. But it will be for all the ages and for everyone. The hijabis will be able to join the adult classes," she says.
The art of ballet has survived in Egypt despite a growing conservative society. A ballet school was even established in the ultraconservative southern part of the country: Upper Egypt. In 2013, an Islamist lawmaker called for its banning and said that it is the art of nudity.  However, the lawmaker came under fire from the public and artists who lashed out at such a call.
Photo credit: Engy el-Shazly's official Facebook page